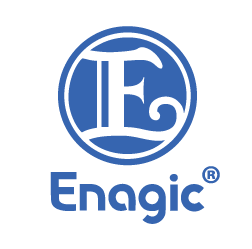 Enagic has a business opportunity that anyone can join in on and make money. But is it really as good as people claim? Or is Enagic Kangen Water a scam that is going to be a waste of your time?
It can be luring to work from home because of all the freedoms that come with it. Unfortunately it seems that most work at home opportunities fall short. Enagic seems to have a decent business opportunity here but there are definitely some downfalls to it all. In this post I'll be going over what you have to do if you join this business, the compensation plan, and some income statistics.
Enagic Business Opportunity Overview
Enagic is a mlm company that sells water ionization machines. Ionized water has health benefits but there is also a lot of hype surrounding it and even un-backed claims that it can cure cancer and more.
I do think that Enagic's products are good. They seem to be good quality and seem to work as intended. But what I want to go over here is the business opportunity, not so much the products.
This company operates under a direct sales business model. This means that their products are not sold in stores. Instead, they have independent distributors do the marketing and sales. Anyone can join in as an independent distributor with no sign up fee and can make money selling these products.
What is also very important to note is that this is a mlm business opportunity. This means that you can recruit in other distributors beneath you in your downline and make money off of them.
The Comp Plan
Honestly the compensation plan here is pretty confusing. Its like one I have never seen before and they call it the 8 point system.
Basically how it works is like this…. When you start out and make your first 2 sales you will make $340 off of each one. Once you make another sale you will get $680 which you will continue to get up until you have 10 sales. Then you will enter the next rank and get $1,020 per sale. And this continues on like this with the maximum being $2,040 per sale.
I don't really want to get too much into it here and I found a video that does a good job explain it , so here you go if you want to learn more about it…. (I do not own this video and it is for educational purposes only):
What I Really Like About This Comp Plan
I like how this compensation plan does not force you to recruit other distributors into the business. I have reviewed many mlm's over the years and often times they will force you to recruit in order to move up the ranks and earn more money.
Now of course recruitment for Enagic is beneficial, and you can move up the ranks faster because your downline will make sales for you as well, but it is not a requirement.
The Reality Of This Business
Although recruitment is not required, it still is obviously a big component of the compensation plan and is necessary to maximize earnings.
Because of this mlm recruitment style structure, it is going to be difficult for most people to make good money with it. As with just about every single mlm out there, I wouldn't be surprised if only the top few percent of distributors at Enagic make good money. That is just the way it works because you need to build a big downline to really bring in the money, and the majority of people, which will be low on this pyramid-like mlm structure will not be able to make good money.
I was not able to actually find an official income disclosure that shows income statistics here but I have reviewed enough mlm's to know this is the reality of it (reviewed My Daily Choice & Evolv Health recently ).
Enagic Business Opportunity Conclusion – Scam?
I definitely do not consider Enagic to be a scam. Their products are high quality and seem to be all around good. And although recruitment is pretty much essential for making good money, you are not forced to recruit.
Another plus that I came across it that they have an A+ rating with the BBB (Better Business Bureau). This is not always the best indicator of legitimacy but it does add some credibility.
Overall Enagic is one of the least "scammy" mlm business opportunities that I have come across and if its something you would be interested in then go for it. Just don't underestimate the difficulty of selling these high priced products.
Questions, comments, concerns? Leave them below in the comment section and I'll get back to you ?