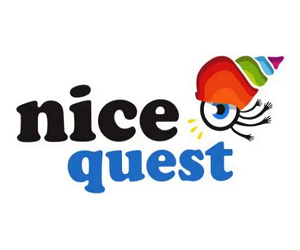 NiceQuest is one of many sites you can take surveys on online and make money from them. But is this site any good? Is NiceQuest legit? Or is this place a scam that is going to be just a waste of time?
If you have never been on my blog before… Hi, my name is Kyle and welcome!. Making money online is something I do for a living. I also like to test out ways to earn a little extra cash for the heck of it.. this is why I look into paid survey sites like NiceQuest. In this short review of this place I'll be going over how it works, how much you can make, the downsides I came across, and my final opinion of it.
NiceQuest Overview
NiceQuest is a paid survey site where anyone can join for free and make a little extra money taking paid surveys online (emphasis on "little"). The surveys that you take can be about pretty much anything. You never really know what type of questions a survey is going to ask and where it will go.
When you complete surveys you will be awarded in points. These points are what you can then redeem for gift cards and a range of physical products. What makes this site different from most other paid survey sites is the amount of physical products that you can "cash out" your points for. They offer all sorts of things like Xbox's, computers, tablets, toys, and a bunch of quality products. They also have all the necessary gift cards, such as Amazon, Walmart, and all the big retail stores.
How It All Works
After joining NiceQuest and downloading the app if you have a smartphone, the first step will be to fill out your profile. They will give you a profile survey to do this and it will just ask you a bunch of personal questions. This is so that they know what type of surveys would be appropriate to send to you. I highly suggest you take the time to fill this out accurately.
After that you will receive relevant survey offers. When you complete these surveys you will earn what they call "Caracolas". This is just what they call their points. And once you get enough points you can redeem them for real rewards as I mentioned above.
Right now I think the minimum amount of points you need is going to be around 50. This would be for if you want to redeem them for a $5 gift card of some sort. But if you get up to around 110 points there are a lot of $10 gift cards you can choose to get.
How Much Can You Make?
One thing that everyone should know before signing up is that you will absolutely not make much with this. Online survey sites like this one are good for making a few extra bucks in your spare time but you sure as heck aren't going to make it rich or even come close to making a living off of it.
Generally you can expect a survey to take you 10-25 minutes to complete and pay you what is equivalent to about $0.50 to $3. The longer surveys are usually the ones that pay more an vice versa.
All in all you won't be making much at all.
NiceQuest Complaints
Low Amount of Surveys
You can probably expect to receive an invitation to a handful of surveys each month. This isn't much in the way of opportunity.
Disqualification
You will not qualify for every survey you are invited to. You might start to take it and then get disqualified.
No PayPal
I would like to see Paypal as a way to redeem your points but they do not offer this.
NiceQuest Conclusion – Legit?
There is no reason for me to call NiceQuest a scam. This place is a legit survey site and app. As with any site like this you aren't going to make much for your time. That is the main downside to it all. But I do like the rewards that they offer. Being able to redeem points for computers, tablets, and more is pretty exciting.
But in all honesty, I don't really see the point of spending time on surveys like this. I have reviewed countless sites like this… MyPoints, Survey Sheep, SwagBucks, etc.. and they are all the same… very little pay.
If it is money you are interested in then there are much better ways to spend your spare time. I make a living working online and I started out doing this in my spare time. What I do is certainly more rewarding and it pays the bills.
Anyway.. my hand is seriously starting to cramp up so I'm done writing for now. If you have any questions please leave them below in the comment section. Thank you 🙂