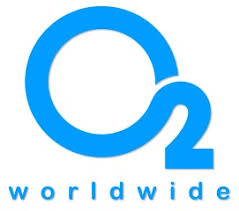 Is O2 Worldwide a scam? Can you really make money with this business opportunity? Is this company legit? These are all questions that need answered if you are looking into becoming a distributor here and this is the reason I decided to write this review.
I know there are a lot of people looking for answers about this company. Many of you have probably been asked to join the company from another distributor. In this review I'll be going over how this business operates, how you can make money, a complaint I have & more.
O2 Worldwide Business Opportunity Overview
O2 Worldwide is a direct sales business in the mlm industry. Their main product is O2 drops, or bioavailable oxygen drops, that are marketed for health & wellness.
As a direct sales business you, I and anyone  can become a distributor and start a home-based O2 Worldwide business.
There are no sign up fees, starter pack requirements, or monthly purchase requirements. This is nice to see that you can become a distributor for free, usually with mlm's you are forced to pay for products each month.
A Loot at The Compensation Plan
There are 5 ways that you can make money as an O2 Worldwide distributor. They include…
Retail Customer Bonus – You will be able to earn 50% of the CV (commissionable volume) on what you sell. Also 40% of the CV will go into the binary "two team pay" that I'll go over too.
Fast Start Bonus – When you enroll a member into O2 Worldwide personally you will be able to earn 50% from that person's first order. This is designed as a way for you to get paid instantly and fast.
Two Team Pay – You will be able to earn from 10% from a binary compensation structure here (I'll go over this more shortly)
100% Matching Bonus – You will receive a matching bonus of 100% from all the members that you personally bring in.
K Club Bonuses & Prizes – This includes a bunch of different bonuses, prizes, etc for moving up the ranks within the business.
Why Recruitment Is Important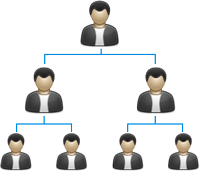 Recruitment of other distributors is absolutely necessary if you want to make good money in this business. The "Two Team Pay" uses a binary structure where there are 2 open positions beneath each person. You will have to enroll new members and recruit new distributors to fill these positions. The more people you bring in the more money you will make here.
Moving up the ranks is also very important. The higher you go up the ranks the more money you will be able to make. And of course in order to move up the ranks recruitment is essential.
Lots of Potential but I Do Have a Complaint
When it comes to mlm's the compensation plan that O2 Worldwide has is pretty typical. Its filled with ranks, bonuses, a binary structure, etc. And this may seem great, which it is for some. There is a lot of room to move up within the company by building your team through recruitment and moving up the ranks.
The earning potential is great when it comes to mlm's like this. The problem though is that not many people will actually make good money here. The mlm structure takes money that new distributors could be making from sales and funnels it up to those above them on the mlm pyramid. For new distributors that are low ranked this makes it very difficult. And of course because of the pyramid-like structure there are always going to be many more people at the bottom struggling than at the top raking in all the commissions from the efforts of those beneath them.
I have looked into dozens and dozens of mlm business opportunities and they are always like this, which very uneven income distributions. The top few reap the rewards while those at the bottom find it more difficult than it should have to be. I just reviewed two mlm's recently, Life Matters & Pure Romance, and the same goes for them.
Conclusion on O2 Worldwide – Scam or Legit?
There is no doubt that the business opportunity that O2 Worldwide offer is legit. The products sold are legitimate (although largely based on hype) and you can legitimately make money here. I just don't particularly care for mlm businesses because of how difficult they make it to earn money. This is the way they are set up and it is the way they will always be. They have lots of potential but achieving that potential is quite a challenge. A challenge that most people fail.
So just know the reality of this before you go and pursue it. Just know what you are getting yourself into.
Something else that you might want to look into if you are looking for a work-from-home job is how I make money online. I make a living online and I enjoy what I do. Here is the program that got me started and got me to where I currently am, which I am still a member of.
==> My no. 1 recommended program here
Questions, comments, concerns? Leave them below in the comment section and I'll get back to you soon ?