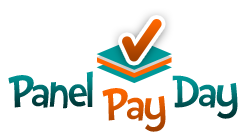 Panel Pay Day (at panelpayday.com) is a paid survey site that claims to pay anywhere from $25 – $75 per survey. This is a heck of a lot. I have joined plenty of paid survey sites and have reviewed plenty more and I can tell you that this is an extremely high amount. So is it possible that this is even true? Or is Panel Pay Day a scam like it very well seems it could be?
If you are suspicious that this place might be just another scam then you are in the right place. In this review I'll be going over how this site works, how much money you can really make, whether or not its a scam and more.
Panel Pay Day Review
There are plenty of paid survey sites out there that will pay you to take short surveys online. The difference between known legitimate survey sites like Swagbucks, PaidViewPoint, etc and Panel Pay Day is that they don't pay near as much as Panel Pay Day claims.
Making up to $75 per survey is unheard of in this industry. It is something that is very suspicious to me and I don't really see how it can be possible. But anyway…. In this review I'll be going over the truth.
How It Works
Panel Pay Day isn't a normal paid survey site that offers surveys and pays you for them. Basically all this site does is refers you to other paid survey sites to make money with. The reason that sites like this do this is because they earn referral commissions when they refer people to join.
Besides referring you to other paid survey sites they also refer you to known make money online scams. After looking around on the site here are the following places they were referring me to…
Ipsos
Countdown to Profits
Survey Pronto
MOSSP
These were the places on the first page, only 2 of which are paid survey sites. Countdown to Profits, for example, is a known scam that I have actually reviewed in the past.
Can You Really Make $75 Per Survey?
I definitely wouldn't trust the make money online opportunities that they refer you to that aren't survey sites. Since they refer you to known scams you just can't trust them.
As far as the paid survey sites go that they refer you to there is absolutely no way you will be making anywhere close to $75 per survey. Ipsos and Survey Pronto are your typical paid survey sites and you will earn anywhere from $0.50 to $2 per survey generally with these.
The reality with paid survey sites is that they pay extremely little money. It is very easy for them to collect people's opinions online nowadays and they don't need to pay any more to do so. That is why this place seemed very suspicious to me in the first place because I just can't imagine any paid survey site ever paying this high of an amount just for someone to fill out a short survey. It doesn't make sense and I don't know how they would possibly even be able to afford it.
But of course now I know that they don't actually pay $75 per survey or anywhere even close to it.
Whats Going On Here
Well, Panel Pay Day is just trying to make some money off of people by getting their hopes up for no reason. They are suckering people into joining paid survey sites and other make money online opportunities with the hopes of making good money. But they are doing this just to make some money off of you.
If you want to really make money online taking surveys then 2 of the top paid survey sites that I would recommend are Swagbucks and PaidViewPoint. They are better than most but you still won't make anywhere near $75 per survey. This is just the reality with any paid survey site out there.
Conclusion on Panel Pay Day – Scam?
This site pretty much is a scam but I guess this depends on what your definition of a scam is. Its not like you will be losing money on the site but they do refer you to some known scams that you very well might lose money with. On top of that the survey sites that they refer you to will be a waste of time if you have the hopes of making $25 – $75 per survey.
Honestly I would just avoid this site all together. If you want to make money taking surveys then check out what I mentioned above. And if you are looking for a better opportunity to make money online on your own schedule then I highly suggest checking out this program. Not only can you make money on your own time with this but you can make a lot. I actually make a living online with it.
==> Program I'm Talking About Here
Questions, concerns? Leave them below in the comment section and I'll get back to you soon ?