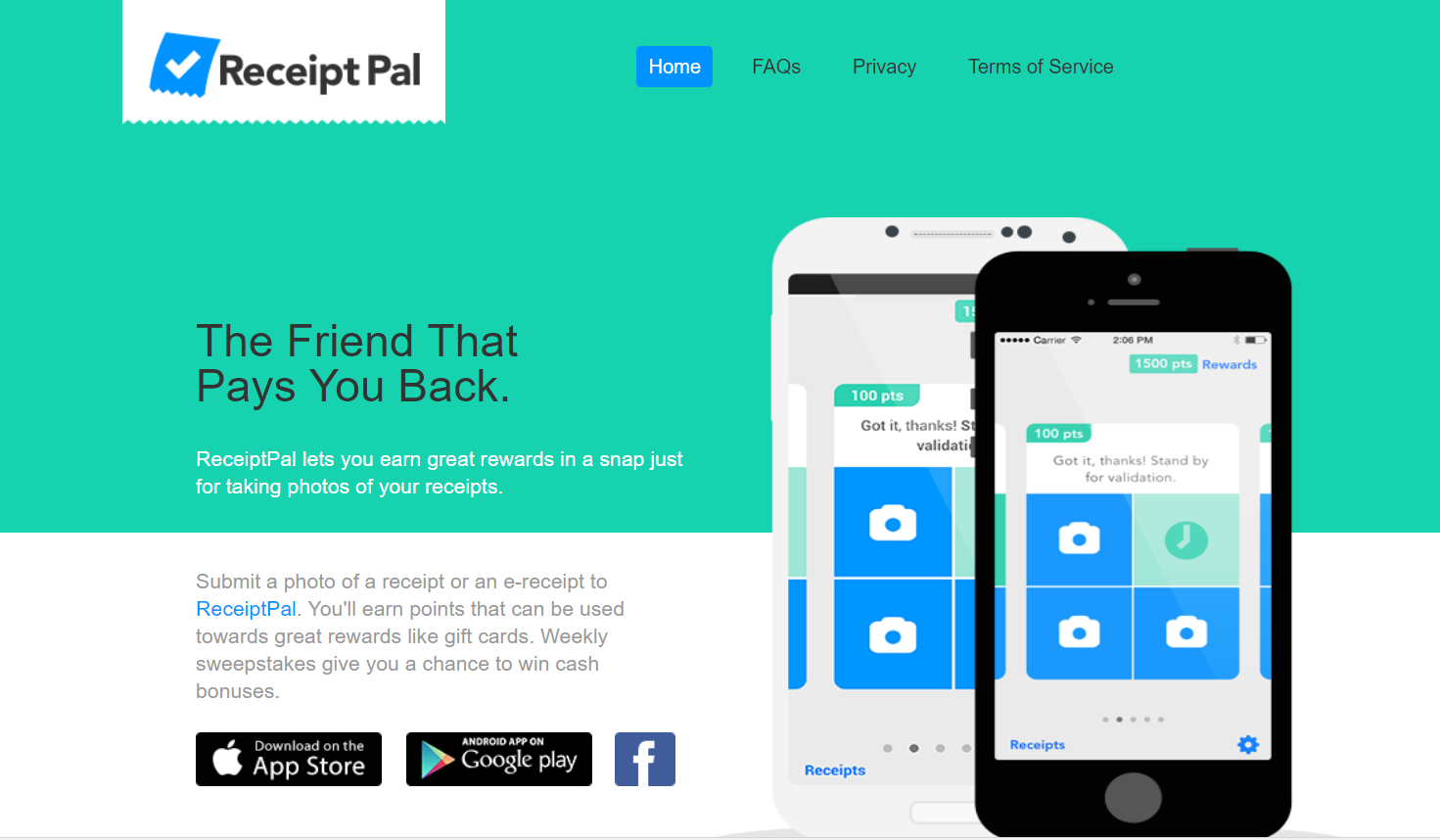 ReceiptPal is an app that pays you to shop… in a way. But its much different from other popular cashback apps out there and actually its not even considered a cashback app. So what the heck is it and is it worth your time? Is ReceiptPal a scam that you should avoid?
In this review I'll be going over all you need to know about ReceiptPal including what exactly it is, how it works, complaints and more.
ReceiptPal Review
ReceiptPal is an app created by The NPD Group that pays you to upload your receipts. Now you may think of popular cashback apps like Ibotta when you hear this, which pays you cashback to buy certain products, but its actually very different. ReceiptPal is not a cashback app. Their purpose is not to promote different products or brands. Instead, they are interested in product research.
The purpose of this app is to collect shopping data so that companies can use it to make better product/services… which makes them market research focused.
The outcome on your end is the same however… you get paid to shop in a way.
How It Works
The process is simple:
Step 1: Submit Your Receipt
You will be able to snap a photo of your receipt within the app. This is easy to do. If you do not have a physical receipt because you purchase something online or just had the receipt emailed to you, then this is even easier. You are able to give ReceiptPal permission to access your e-receipts from your email that you signed up to ReceiptPal with. This is done automatically.
Step 2: Wait
That is really all you have to do. Now you just have to wait until the receipts are verified and you are given credit. You will be credited in the form of points which can later be redeemed for rewards (which I'll go over).
What Type of Receipts are Accepted?
You can upload receipts from any merchant. So clothing stores, gas stations, hotels, restaurants, etc are all allowed. On the receipt there just must be a date, the merchant name and the total price, which any normal receipt will have.
Utility bill receipts are not accepted however. So you can't get credit for paying that gas or electricity bill. The same goes for things like paying for car insurance, internet, cable, etc.
In order for a receipt to be accepted it also must be submitted within a week of purchase or by the 3rd day of the following week. So you can't stockpile a bunch of receipts and upload them at once… you have to consistently  upload them on a weekly basis.
Getting Rewarded
As I said, you will get rewarded in points which can be redeemed for rewards once you get enough. The different rewards you can get include gift cards, donations, and sweepstakes. You will automatically be entered into sweepstakes drawings when you submit receipts.
When you get the app and sign up you will be credited with 150 points as a signup bonus. Then after that you will get 100 points for every 4 receipts that you submit.
Complaints
Weekly Limit
With ReceiptPal you can't just go uploading tons and tons of receipts. They have a limit in place where you can only upload 12 per week, which means it is impossible to make much with this app.
Expiration
You have to upload your receipts within a week of purchase or by the 3rd day of the next week as I mentioned. This new rule has made a lot of users upset because they would wait longer and upload a bunch all at once. But I understand that it may be easier on ReceiptPal's side if everyone does this and I don't think its a big deal.
Failed Submissions
There are a fair number of complaints about the app just not working properly, such as trying to submit receipts, it failing and the user then having to force the app to shut down.
Rejected Submissions
So the complaint above was about the app encountering technical problems where it wouldn't let people submit their receipts. However, there are also a number of people complaining about ReceiptPal flagging and rejecting perfectly fine receipts claiming that there is some problem with them where they cannot be accepted.
E-Receipts Not Working
Going along with this there is also a trend where I'm seeing people complain about their e-receipts not being picked up by ReceiptPal for no reason. People claim that they are doing everything right and that they never used to have these problems until recently.
Conclusion on ReceiptPal – Should You Get This App
You can earn rewards with ReceiptPal and it is easy. However… there are a lot of users recently that are saying this app is going to be deleted off of their phone after they are able to redeem their next gift card. The overall opinion seems to be that this app is going downhill. They are imposing more and more restrictions and just making it much more difficult for the users to get credit for their shopping, which is almost certain to end badly as far as I see it.
The ReceiptPal is definitely not a scam by any means, and its still a pretty cool app, its just that older users are disappointed that things are getting more difficult for them and less rewarding.
Something else you might be interested in is taking a look at the Ibotta app. Its a cashback app that pays you to upload receipts of certain products.
Also if interested be sure to check out this program I use to make money online. I've been a member since 2015 and make very good money with it.
Please leave any comments or questions you might have below and I'll get back to you as soon as I can. Thank you 🙂