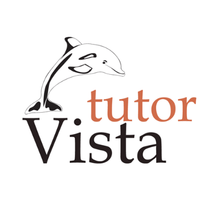 TutorVista provides an online tutoring service in a variety of different subjects and for grades from kindergarten all the way up to the college level. If you think you are qualified you can tutor through their online service and make some decent money from home, which is what I'm reviewing here today.
In this TutorVista review of the job offered, I'll be going over all you need to know if interested. I'll cover things like flexibility, what tutoring sessions are like, how much you get paid, complaints and more.
TutorVista Job Review
As mentioned, TutorVista offers tutoring services from low level courses going as far down as kindergarten all the way up to college levels. These courses can be in Math, Physics, Statistics, Chemistry, and pretty much all the main subjects. So if teaching one of these subjects to students is of interest to you, and you meet the requirements below, then this might be something worth considering.
However, as with any job, their are downsides to it. So make sure you read everything including the complaint section.
Requirements for the Job
If you are looking to become a tutor here then you are more than likely going to need a masters degree in the subject you want to teach. On their website they tell you that this is expected but in some rare situations they may accept tutors without one if they feel their communication skills are up to par and their academic record is strong.
The equipment/ technical requirements you will need to perform the job include…
High speed internet
Windows PC
Internet Explorer 5.0 or higher
At least 256mb RAM (your computer probably has this)
Pentium 3 or faster processor
Speakers and microphone (or headset and microphone)
Microsoft Word
Digital Pen and Pad
You also are going to be required to work at certain times and for a certain amount of time. This isn't a job you can just work at 30 minutes here and their as you like.
What The Job Is Like
As a TutorVista tutor you will be interacting with the student through their platform. You will have a virtual whiteboard in which you can draw on, just as teachers do in live classes, and you will be able to chat with the student in real-time.
Students will come for tutoring with all sorts of questions so you never know exactly what to expect. You will have to well equipped with knowledge in the particular subject so that you can help with what they ask for.
When it comes to work times this job probably isn't as flexible as you may think since its an online tutoring position. You will be required to work certain times of the day. Its not a freelance tutoring position where you just work when you feel like it. They schedule you shifts where you must be online. As I'm writing this they are hiring for positions where you must be able to work at least 4 hours per day, but this might not always be the case.
Students are able to schedule sessions ahead of time or they also can loggin at anytime they want to be connected with a tutor. Because much of the tutoring is provided on a "come and go" basis, much of your time that you are scheduled to tutor will be spent idle, meaning you will have to be logged in waiting for sessions but don't know when you will get any, unless of course their are pre-scheduled sessions that they have set you up with.
The sessions are around 45  minutes long each but this will vary.
TutorVista tries to hook the same students up with the same tutors for certain subjects when they are able to. This is nice because you can get used to students and start to build relationships in a way. Many other online tutoring aren't like this… you just get random students that you will likely never see again.
Complaints
I always like to look on independent job review sites like Glassdoor when researching opportunities like this to see what other workers are saying. When it comes to TutorVista the overall view is decent but nothing special. For example, on Glassdoor they have a 3.4/5 rating (as I'm writing this of course)… not terrible but not amazing. There are a fair number of complaints and some of the more notable ones include…
Low Pay
This is definitely the most common compliant I've come across. They don't tell you how much they pay but from what I understand it will range a lot. I've read on another review site that they pay anywhere from $8-$39/hr but based on what I've been reading most tutors are making on the low side of it.
This also doesn't count when you are sitting idle waiting for tutoring sessions. I'm not sure how the pay works with this part of the job.
Another complaint having to do with this is that there isn't really any room for growth as a tutor.
Sitting Around Doing Nothing
Like I just said again, as a tutor you may have to sit around quite a bit just waiting for sessions. This depends on a lot of things such as what you are teaching, what time of day you are scheduled, etc.
Rude Students
Students can be rude and very unappreciative. This just comes with the territory and you have to be willing to take it.
Conclusion on TutorVista – Is It Worth Your Time?
Overall TutorVista is pretty good and definitely not a scam in any way. There are a lot of people complaining about it and not recommending it to others but then there are people that have been working as a tutor for years and still love it. The extremes go in both ways.
One thing I would say for sure is that if you are looking to possibly apply for a tutoring job here don't do it for just the money. There are many complaints about the pay being low so I feel that the people that really enjoy this job are the ones that get a lot of satisfaction with helping students.
You can learn more at tutorvista.com/teaching-jobs
Something else you might be interested in since you are looking to make money online is how I make a living. You can read my "make money online guide" to see what I do, how it all works, etc. if you'd like.
Please leave any questions or comments below and I'll get back to you soon 🙂