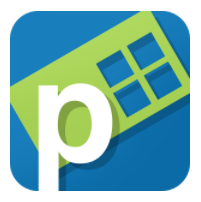 The PunchCard App is a nice app when it is actually working, but lately there have been some major issues with it and these turn a good app into a bad app. The whole point of this app is to earn rewards for shopping at certain places. They are partnered with over 15 million locations and when you shop at these locations you get rewarded.
The app, as the name suggests, works like a punchcard. When you shop somewhere you punch a button on the app saying that you shopped there and then upload a receipt to prove that this is true. In return you get points which you can use to enter contests, get gift cards, etc. This app is particularly popular among restaurants and places like Subway will even give you a free 6″ sub for every 4th punch you make there.
Its a nice app when it works
Honestly I was hoping to be able to write a good review for this app. I like the concept of how it works and if it were actually working properly I would be using it right now myself. But the problems they are having are not something that has just been over the past few days. These are problems that have been going on for months and I don't know what the heck is going on here. The company behind this app really needs to get its act together or they are going to lose all their users and ruin the brand for good.
Problems Galore
The main problem that I have come across right now is simply that the app will not credit your account with points after you shop at one of their partnered locations and upload a receipt.
If you go on Google Play and look at all the reviews you will find tons of reviews saying this as you can see from the screenshot below. I mean there are literally pages of these reviews from different people that are all complaining about the same darn thing.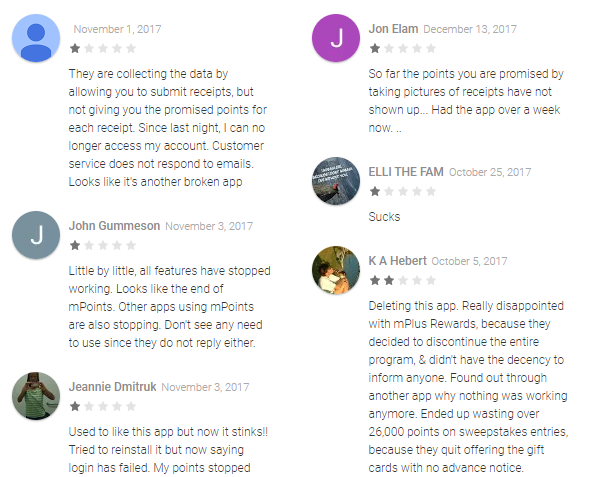 In Google Play there are actually more 1 star reviews than anything else now. And 1 start is the lowest rating that any user is able to give them. This says a lot and while I don't like to completely base my opinion off of other people's reviews, I do find them very important and you can learn a lot from them.
If this complaint about not receiving the points you are supposed to receive was only talked about by a small number of people then I would probably just brush it off and figure that there was a minor glitch in the system. But when there are mass amounts of reviews like this all saying the same thing then its much more than a small glitch.
What I Recommend
Well at this point in time there is no way that I will recommend anyone use the PunchCard App. Until they get their problems fixed its just going to be a waste of time for you. And honestly I don't know what is going on because this is a problem that seems like they could have fixed within days…. but its been months now and the same problem is still going on. I don't know what to say about this. The app is going downhill fast and maybe this is the end of it.
There are other good apps out there though that are similar. Out of everything I would recommend taking a look at the Ibotta App or the DOSH App. These are both cashback apps that will pay you to buy things and are very similar to the PunchCard App. The major difference at this point in time is that they actually work.
The Ibotta app is great for getting cashback on grocery shopping and online shopping while the DOSH app is probably better for restaurants although it also gives cashback for regular shopping too.
Any comments or questions? Leave them below and I'll get back to you soon 🙂