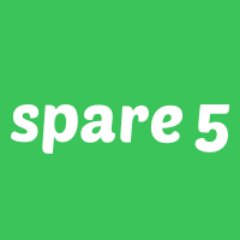 Spare5 is a GPT (get paid to) site that you can earn money with by doing simple and short tasks. But of course there are about a thousand of sites like this out there so what makes Spare5 any good? And is this place even worth your time? Or is Spare5 a scam that is just going to leave you discouraged at the end of the day?
If you want answers to these questions then keep on reading. In this review I'll be going over all the important things that you need to know. You will want to read this because this site is a bit different from the other GTP/rewards sites out there.
Spare5 Review
Spare5 is a GPT site that pays you to perform small tasks. But they aren't your ordinary market research sites, like Swagbucks & Inbox Dollars, that pay you to take surveys and things of this nature. This site operates a bit differently. Instead they are more focused on AI (artificial intelligence) and you get paid by providing human insight that will help with AI development.
How It Works
It is free to sign up for and doesn't take long at all. Once you are inside you will first have to fill out your profile so they can match you up with tasks that are a good fit for you. You will also get paid a bit to do this.
After that you will be assigned tasks to complete. You will have to wait a bit before you have some available. Once you do have tasks there will be directions on what you have to do. You will complete them and get paid.
Then once your balance at Spare5 reaches $5 you will be able to cash out with PayPal.
A Look at Some Tasks You Will Be Doing
They tell you that most of their tasks have to do with "deriving the meaning of, or providing human insight into, audio, video, or image files."
So what does this mean?
Well basically you will be listening to audio files, looking at pictures, etc. and describing them a bit.
Below are some examples of what you will be doing. As you can see the first example is an audio file that you listen to and select what category the conversation was about. The second one is a picture where you label different parts of it. The third you outline an element in the picture to isolate it and the fourth one you just add a bunch of keywords or tags describing the image…
These are pretty good examples of what you can expect to do here at Spare 5.
How Much Will You Make?
Most tasks pay very little. From what I have seen you can usually expect 1 – 5 cents per task that you complete. Of course the tasks that take more effort and more time usually pay more, but this all depends.
Obviously this isn't going to be a good way to make money that you depend on but it can be an easy way to earn a few extra bucks in your spare time.
Complaints
The only complaint that I have is that you will make next to nothing completing the tasks that they give you. Other than this I don't really have any complaints.
Overall Spare5 has a good reputation. There are lots of good reviews and you won't find many bad ones.
Conclusion on Spare5 – Scam or Good Opportunity?
This place is definitely not a scam, that is for sure. But whether or not they are a good opportunity is really up to you to decide. It depends on what you are looking for. If you are looking to make decent money online then this is not for you. But if you are just looking for an easy way to earn some extra pocket change then this is something that you might want to do. It all depends.
Personally I don't really see the point in participating on this site. The amount of money you are making for the time you put in is ridiculous. And on top of that you also will not have unlimited tasks to complete. So somedays you might only be able to earn a handful of cents…
This is an opportunity that could be good for kids that are looking to earn, but for adults like myself… lets just say I'm going to pass.
If you are looking for a way to make decent money online then I suggest taking a look at this program. I've been a member since 2015 and actually make a living online with it.
==> Program I'm talking about here
Questions, concerns? Leave them below in the comment section and I'll get back to you soon ?