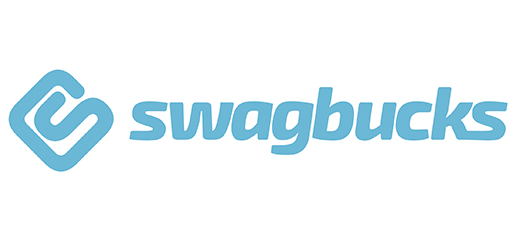 SwagBucks.com is one of many reward sites out there where you can make some extra money doing simple things like taking surveys, playing games, etc. But is this site really all its hyped up to be? Is SwagBucks.com legit? Or is this just another scam that is going to lead you on but ultimately be a waste of your time?
I decided to sit down and write this review because I know there are a lot of people questioning whether or not this site is any good. If you are one of those people and wondering if you should join… then this review is for you. I'll be going over how it works, how you make money, how much you can expect to make, some complaints and more.
SwagBucks.com Overview
SwagBucks is what you call a rewards site, or you might here some people call it a GPT (Get Paid To) site because you get paid to do simple things. You can get paid to take surveys, watch videos, play games, search the web, and other ways that I will go over next.
You might be wondering how sites like this are able to pay you to do these things and the answer is simple. The main purpose of this site is to conduct market research. The do so by providing surveys, monitoring your internet search behavior, and other ways. On top of that they also get paid for advertising.
All in all you aren't going to make much money at SwagBucks at all and this is best for people looking for an extremely easy way to earn some extra spending money. However, what I like about SwagBucks over most of the other sites is that they provide a lot of ways to earn money which is why they are among the most popular reward sites.
How You Can Make Money
Taking Surveys
The surveys here generally will take you 5 – 25 minutes to complete and will range a lot in the amount of SB that you can earn. Below is an example of what you can expect (screenshot from my account)…

Vote In The Daily Poll
There is a daily poll on SwagBucks that you can vote in. It can be on just about anything, such as your favorite movie, food, anything. You will earn 1 SB for participating.
Watch Videos
There are a bunch of videos that you can watch to earn SB. These are short and can be on just about anything. Generally I would say you can expect to earn 1-2 SB for per 10 minutes watched.
Shop Online
SwagBucks is partnered with a bunch of different stores, restaurants, services, etc. and when you shop through them you can get cashback on your purchases. This is usually around 2-3% for the big retailers but you will sometimes see higher cashback percentages.
They also have a bunch of coupons that you can use.
Search The Web
You can also get paid SB to search the web. There is a search engine on SwagBucks and you can use it just like you would Google, although its not quite as good as Google.
You will get some extra SB with every handful of searches that you do.
Play Games
Yes, you can actually earn SB by playing games, although it won't be much. These include games like bejeweled, solitaire, and a bunch of casino type games.
How Much Money Can You Make?
Playing games, watching videos, searching the web… all of these things are easy and can be fun, but they won't make you much at all. The paid surveys are where you can make the best money.
As mentioned these are usually 5-25 minutes in length and you could say that the average payout range is anywhere from 10 – 300 SB. It varies a lot and there is really no good number I can give you for how much you will make.
Also what you have to look at here is how much a SB is worth. They get their real value when you redeem them for gift cards and other rewards. Generally 100 SB = $1, but there are sometimes discounts on rewards which makes your SB worth more than that.
So if you look at it this way then you are earning anywhere from $0.10 – $3.00 per survey.
Why SwagBucks Is One Of My Favorites
Ok, so the money that you make obviously is nothing special. But that is the norm nowadays. I have literally looked into dozens and dozens of rewards sites like this and they all payout right around the same amount.
But the reason I like SwagBucks so much when it comes to rewards sites is because of how much opportunity they give you to earn. They host a lot of surveys. You can login every day and have surveys available to take. Many survey sites, such as My Points & Panel Opinion which I recently reviewed, will only have a handful of surveys available to you each month.
Another reason I like them is because of all the ways they give you to earn money. You can do a large variety of things and earn from them. This is nice when you get bored of surveys.
Conclusion – Is SwagBucks Worth Joining?
First off, SwagBucks is legit and you really can make money on this site. But the question of whether or not it is worth joining depends on what you are looking for.
SwagBucks is my favorite rewards site and I do recommend it above all others. But if you are looking to make decent money at all then rewards sites, including SwagBucks, just aren't for you. This is best treated as an extremely easy way to make a little extra spending money… but its nothing that you should depend on.
If you do want to sign up with SwagBucks you can do so through me and actually get a cash bonus in your account for doing so since I am already a member. You can click the button below to sign up and get this bonus…
[thrive_link color='blue' link='https://kyles-blog.com/swagbucks-rewards' target='_self' size='medium' align='aligncenter']Sign Up Here & Get Bonus[/thrive_link]
If you are looking for a way to make good money online in your spare time then I would suggest checking out this program. This is the same program I got started with back in 2015 and I am still a member today…. which is a testament to how good I think it is.
I'm making $5k + per month online right now and I owe pretty much everything to what I learned here.
==> My No. 1 Recommended Program Here
Questions, comments, concerns? Leave them below in the comment section and I'll get back to you soon ?