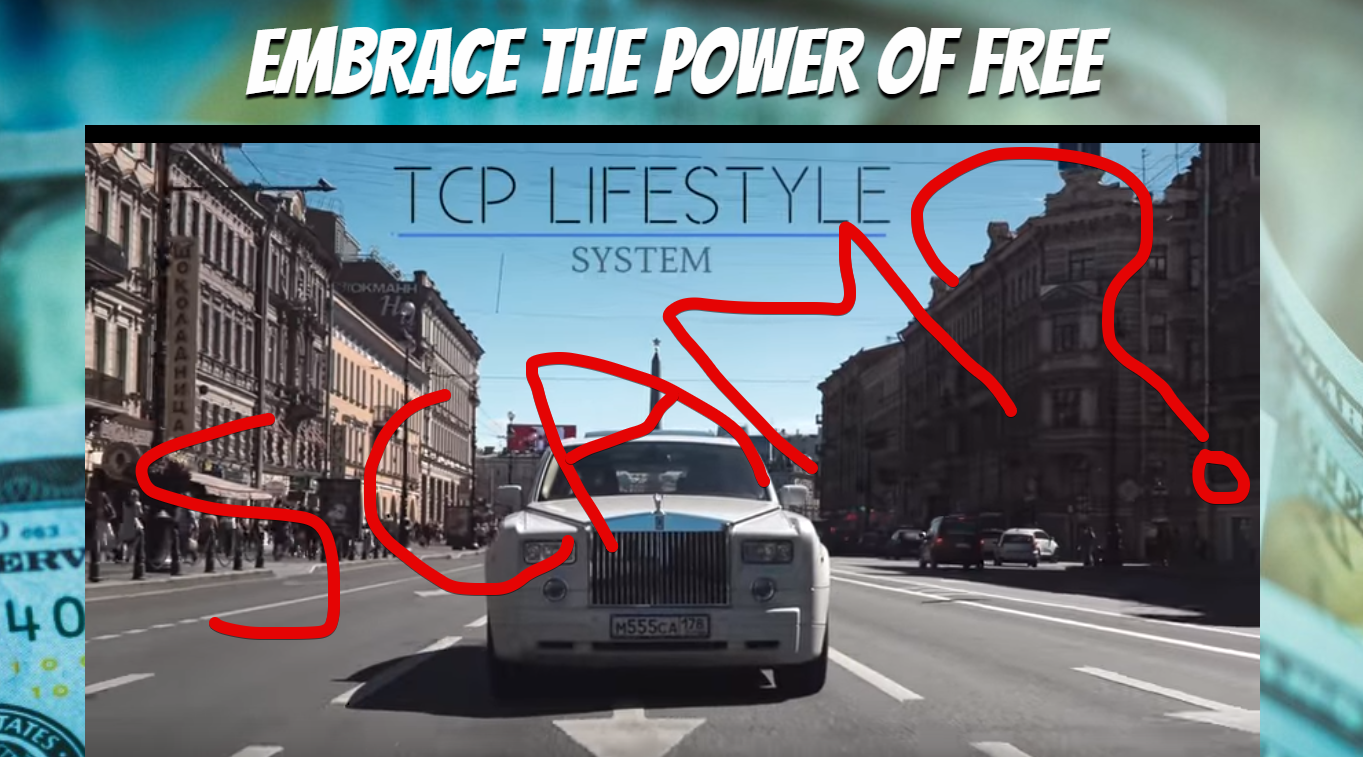 The presentation for TCP Lifestyle System makes it seem like one heck of an amazing opportunity for making money online…. but is it really? Is this as good as it seems? Or is TCP Lifestyle System a scam that is just going to leave you with less money at the end of the day?
There has been a lot of hype around this program so I decided to do a little digging around and find out what its all about. The promo video that I watched for TCP Lifestyle System didn't really tell you much or give the full picture of what is going on here so in this review I'll be going over it all. I'll be going over what exactly this place is, what it provides, how you make money and more.
TCP Lifestyle System Review
If you are suspicious of this program this is normal. The video presentation I watched made me very suspicious as well. In the video they talked all about the money they have helped people make and how amazing it was. I review scams all the time on this site so when I see a sales pitch like this that is over-the-top my little scam sensors start to warn me.
The TCP Lifestyle System promo video flashed pictures of sports cars, talked about being able to quit your job and live in your dream home, etc. Systems like this that are promoted by talking about all the money you can make above all else usually have something to hide.
So what exactly is TCP Lifestyle System?
TCP Lifestyle System is a sales funnel for TCP, or The Conversion Pros. Its a website that was set up by a member of The Conversion Pros to get people to buy into it.
TCP is one of those systems that people buy into to make money online and then end up making money online by getting other people to buy into it. In this way it is very similar to to programs like MOBE, Aspire, Jeff's 6 Figure Business system, etc.
When you buy in you are then provided with a suite of tools as well as training so that you can market the same opportunity to other people. And when you get other people to buy in like you just did, then you will get paid commissions. This is exactly what the creator of the TCP Lifestyle System is doing.
What You Get With This System
When you buy in you will get what you saw when you bought in (or almost bought in). You will get the sales funnel with the presentation video that you watched and all of that. You will also get a digital marketing products like an autoresponder so that you can blast out emails to try to get people to join, you will get access to a capture page creator (used to get people to give you their emails), training and a lot more.
The product to make money is already in place. You are going to be making money by selling the TCP Lifestyle System to other people if buy in. The job you have to do is market it. They give you tools to help with this but there is still much work to be done. Traffic generation is no easy task.
The Cost
You might be wondering how you can possibly make any money if the system is free. After all, this is what they tell you in the video presentation and if you are just giving away free systems then there is no money to be made.
Well… the truth is that it is not free. There is just a 7 day free trail and then you have to pay $50/mo. If you go to buy the product you will see this at checkout…

The Compensation Plan
When you sell this system to other people you will get 50% commissions. So since the membership is $50 you will make $25 of that.
You will make this 50% commissions every month that your referrals remain paying customers since this is a membership site and you have to pay on a monthly basis. This is what they are talking about in the promo video when they mention residual income.
This is not a mlm where there are multiple tiers and you can get paid by the referrals that your referrals make and so on. You only get paid from your direct referrals.
When it comes to actually getting paid you get your money at the end of every week.
What I Like About This
One thing that I like about this is that they are straightforward and pretty much tell you that you will be selling the system to make money. They don't beat around the bush and make you buy in thinking that you will be making money in a more legitimate way. You should at least have an idea that you will just be selling the same system to other people beforehand.
Now I don't really care for systems that work like this where you just go out and make money selling the same system and the cycle continues, however its better than many other similar programs that mislead you more.
Other than that I will say that this program does seem to provide a lot of tools and good training. I haven't went through the training myself and put everything to the test but I have been involved with online marketing since 2015 and make a living with it, so I know what has the potential to work and what doesn't.
Conclusion on TCP Lifestyle System – Good Opportunity?
The TCP Lifestyle System is not a scam. They do provide good tools + training and people really can make money with this. However, I don't really care for systems like this where people just make money by selling other people on the hopes and dreams of making money online. Its just a cycle of getting other people to join and then they get others to join and its endless.
If you are going to join just know what you are getting yourself into. I hope you found this review helpful and insightful.
Another program that I would definitely suggest checking out, which I am a member of is called Wealthy Affiliate. I joined back in 2015 when I got started online and have been a member ever since. What they provided not has me making a living online which was always the goal.
You can read my review of Wealthy Affiliate here to learn more.
And as always, leave any comments and/or questions below and I'll get back to you soon 🙂