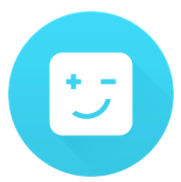 Digit is a pretty cool savings app that I came across recently and looked into. If you are wondering is the Digit App a scam then you are going to want to read this. I know it can be worrisome when an app like this has control over your money.
In this review I'll be going over how the app works, whether its safe or not, some complaints that I have found and more. I hope you find this helpful.
Digit App Review
The Digit App, which is a creation of Hello Digit, Inc, is a savings app that is designed to help people save money that they earn. It works to set aside a bit of money each day that you won't even notice. It takes a smart approach and will save you money depending on the amount of money you make and spend.
Overall its a great app and people really seem to love it. There are a few downsides to it, but this is something I would recommend for most people, especially if you have trouble saving money on your own.
How You Save
First: Download the app
The first thing you would have to do of course is download the app. This can be done on both Google Play and at the App Store. This can be done for free for a trial period of 100 days. After that you will have to pay $2.99/mo, which is basically nothing.
Second: Hook it up to your bank account
This is one of the parts that worries people. Yes… you will have to connect this app to your bank account. This allows it do do what it has to do. It will analyze your income and spending patters. From this information it will determine what amount it can take out of your account each day and put in savings. Digit will take out small amounts that you can afford to live without, this way it isn't even noticeable.
You can manually increase or decrease the amount you want it to save you as well.
Third: Use the money when you need it
The money that it takes out of your checking account is saved inside Digit. When you have something out of the ordinary that you need money for it is as easy as sending a text to Digit. The money that you need will be transferred back into your checking account on the next business day.
Can You Trust This Place?
I know that no one wants to give their bank information out but I will say that I do trust Digit. And so should you.
They use 128-bit bank-level security on your account. On top of that they are FDIC insured which means your savings are protected up to $250,000.
Digit is a legitimate savings bank that way I see it.
On top of all of this you may be a bit worried about being over-drafted. What if Digit takes out too much and causes you to overdraft? Well… they say that the app will not do this and they actually have a no-overdraft guarantee where they will reimburse you for fees in case of an overdraft. You will also be able to set safe levels that it will not withdrawal past.
Complaints
The overall opinion based on reviews I have been reading online is very good, as well as my opinion of the app. However, there is one complaint that I kept seeing over and over again.
There are a fair number of people out there that have had trouble connecting their bank accounts to the app. This is because not all banks allow for third party integration. They don't allow for apps like this to have access to member accounts. This isn't Digit's fault at all, it is just the way some banks work.
Most well known banks and credit unions will allow you to use Digit though.
Other than this problem with connecting to banks, there really aren't any complaints worth mentioning. There are some complaints from individuals being overcharged, the set limits not working, etc… but nothing that seems to be a common cause of concern.
Conclusion on The Digit App – Worth It or Not?
The Digit App is definitely not a scam first of all. It is a legitimate savings app that is as safe as using just about any other mainstream bank. Overall I like what I see here and this is something I would recommend to many people out there.
Saving money is a hard skill to master. In modern times it seems that people are always buying without actually having the money. This can help to eliminate the problem by doing the saving for you. I see this app as being beneficial to many people out there and I think it is well worth the $2.99 monthly fee that you have to pay after 100 days.
Questions, comments? Leave them below and I'll get back to you soon 🙂