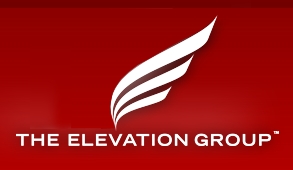 If you are looking to make money investing or to secure your financial future in some way then you may have come across a membership program called The Elevation Group. Its okay to be suspicious of this place. With all the online scams out there you need to be certain before spending big money like you will have to here. So should you trust this place? Or is The Elevation Group a scam that you need to avoid?
I decided to write this review because I know there are a lot of people out there that are looking into this program but are hesitant to make a decision. I'll be going over what you need to, such as what it includes, the price, and more.
The Elevation Group Overview
The Elevation Group is a financial education company that is mainly for people looking to protect their wealth. I would also say that it is for those that have some extra money to spend because it is a bit on the pricey side.
This is a membership group that offers a monthly or annual membership. As a member you get access to their course that provides "wealth building lessons", videos and more.
The Cost
Like I said, this is for those with some money to spend. If you are looking to become a monthly member then you are going to have to cough up $197 every month. And if you are looking to go the yearly route you will need to fork over $1497 per year, which is a considerable amount of savings.
What You Get
You will get access to 20+ lessons and videos that explain and tell you how become wealthy basically. Some of what you will learn includes how to…
Generate wealth
Have a tax-free retirement
Increase your credit score for better investment opportunities
Protect assets
Build a real estate empire
and more
The video lessons here consist of professionals of this company explaining how they do things, what they do, etc. They use a white board to draw and illustrate as needed. These videos are helpful, well made, and easy to follow for anyone.
On of the things that I like about the course here is that they teach from experience. They aren't just feeding you information out of some textbook. They are telling you what they do, which obviously works.
Also, I forgot to mention that as a member you will also get access to future lessons as they come out. With the changing economy you never know what methods and teachings might change, and as a member you will get updated as they roll out new info.
Can You Really Make Money With The Elevation Group?
You can absolutely make money if you apply what they teach you here. This information seems very good to me and gets good reviews. It is very professional and the bottom line here is that it works.
But what you have to realize here is that the money you make or don't make is very much dependent on you. Its not like they are giving you a system here that is going to help you make money. They just provide the information and it is up to you to put that into action.
The Money Back Guarantee – Nice
They offer a 30 day money back guarantee if you are not satisfied with this membership. Now I know that there are a lot of scams out there that offer guarantees like this and they never live up to them, but I will say that you can trust The Elevation Group to stay true to their word.
Overall this is a very trustworthy company and you don't have to worry about getting ripped off.
Conclusion on The Elevation Group – Scam?
The Elevation Group is not a scam in any way, shape, or form. The course here was developed by professionals in the industry and wasn't just thrown together to make a quick buck. The information provided has real value and actually works in real life.
If you were looking to buy a membership here then I would say proceed as you wish. The only real downside to this membership is the cost. Many people out there probably aren't going to afford it and that is understandable.
If you don't have the funds to pay for this membership then I have another suggestion for you. I suggest you take a look at Wealthy Affiliate, which is an online business training program. It is significantly more affordable than The Elevation Group and it is trustworthy and actually works as well.
I joined Wealthy Affiliate back in 2015 with no knowledge of online business at all and am now making a living online. That speaks for itself… the program works. Anyway, you can read a full review I wrote of this place by clicking the link below…
==> Wealthy Affiliate Review Here
Questions, comments, concerns? Leave them below and I'll get back to you soon 🙂