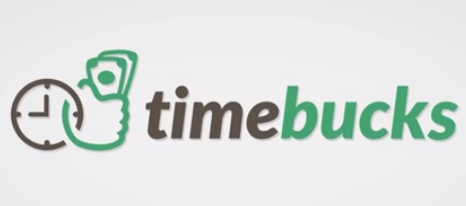 If you are looking to make some extra cash online then Time Bucks is one of the choices out there. But is this place any good and can you trust it? Or is Time Bucks a scam that is going to be a waste of your time?
I decided to write this review because I know there are a lot of people questioning this site. Some of the things they say they will pay you to do seem strange and this seems like it could be a possible scam. In this short post I'll be going over how you make money, how much you can actually make, some complaints, and more.
Time Bucks Overview
Time Bucks is what you call a GPT site, or Get Paid To site, because they pay you to do various simple tasks. They are similar to a lot of other sites out there like SwagBucks for example. You could also call this place a rewards site.
They will pay you to do a bunch of really dumb things, such to take selfies, grow a beard, watch videos, and other things as well as some more normal tasks like completing surveys. When you complete a task you get paid and once you have enough money in your account you can withdrawal it via PayPal or Payza.
This is a legit site and you really can make money but as you will see soon it might not be worth it for you.
Oh, and by the way.. this place is free to join.
How You Get Paid
There are a lot of ways you can earn some extra money here. Some of these include…
Take surveys
Take selfies every day
Watch sponsored videos
Play games
Grow a beard and take daily progress pictures
Vote in the daily poll
Download apps
View and share content
Draw pictures of other people
Honestly I have no idea how they pay you to take selfies. I don't know where the money is coming from and what incentive they have to pay you to do such a thing, but I do know that they do actually pay… so don't worry about it being a scam here.
How Much Can You Make?
The amount that you will make really depends on what type of task you are completing. But generally everything pays very little. Usually the tasks that take longer to do and that require more effort pay you better, which makes sense.
For example if you complete a daily poll which just requires you to click on one multiple choice answer and takes about a second to do… you will get paid $0.01, but if you complete survey that can take around 10-20 minutes or so you might get paid $1-$3.
There are also some tasks that literally pay out less than 1 cent.
Complaints
I don't really have any strange complaints here… just things you would expect. The main complaint as you can imagine is that the pay is extremely low. But then again, I was expecting this to be the case as it is with pretty much every rewards site out there that is similar to this.
Another common complaint is that it is hard to qualify for surveys. There might be a lot of surveys offered but you will likely not qualify for many of them. I think they could do a better job at presenting members with pre-qualified surveys so they don't waste time.
And actually I do have 1 strange complaint here. And this has to do with their leaderboard ladder. They have a ladder where they take the top 3 earners and give them bonuses. There have been a lot of people complaining that the number 1 earner is a fake and achieves ridiculously higher earnings that no one else can compete with. There have been a lot of complaints on Pissed Consumer about this.
Conclusion On TimeBucks – Scam?
First off… Time Bucks is not a scam. However, I don't see this place as a smart way to make money either. They tell you that it is a good way to earn extra money for bills but the truth is that there are far better ways out there.
Rewards sites like this can be a "fun" way to earn extra cash, but the amount of time you put into them is just too much for the payouts that you get. This is the same story for all of these sites… Point Club, NiceQuest, you name it. I just don't really see the point in spending time on them.
If you have no experience and are looking to make money online I would suggest taking a look at this program. This is the same program I got started with back in 2015 and I am still a member today…. which is a testament to how good I think it is.
I'm making $5k + per month right now and I owe pretty much everything to what I learned here.
==> My No. 1 Recommended Program Here
Questions, comments, concerns? Leave them below in the comment section and I'll get back to you soon ?