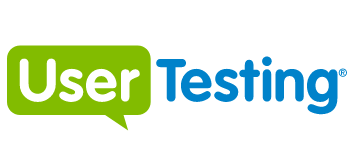 UserTesting.com is a website that pays people to visit sites and review their usability. Basically you are just reviewing how visitor friendly the sites are. It is very simple but is it actually worth your time? Or is UserTesting.com a scam that is just going to leave you frustrated at the end of the day?
I have looked into usability testing sites like this before so when I came across this one I knew I had to review it. While you can make money with this site, and some people really like it, there are some downsides to it which I will be going over.
UserTesting.com Review
At UserTesting.com anyone can join for free and get paid to test out sites as well as apps. As I said, you will visit these websites and apps and give a review on them. The point here is to give the  owners/creators feedback so that they can improve the user experience.
This particular website has been around for over a decade and has a good reputation.
How It Works
Applying to become a tester is simple. You enter your email address and then will have to confirm it. Then next step is to download a screen recorder app. This will allow you to record your screen as you test out sites and review them. Because what you will be doing is recording reviews where you talk about your thoughts as you are following outlined tasks.
But before you can take any real tests you first have to go through a training exercise. This will involve going to a demo website, following instructions and reviewing it.
After you pass that you are read to take real tests and earn money. When a test is available there is no telling how long it will be. If you wait a while there is a good chance it will be gone. When you do choose to take a test you will first have to pass a screener which is a just a short survey to make sure you are the kind of tester they are looking for.
When you test out a site you will be instructed on what to do. This will involve something like browsing a menu, searching something, or going through some sort of normal process that their website visitors will be doing. You will record your screen and give feedback as you are going through the process.
After you are done your submitted review will be looked at by the UserTesting and the customer and you will receive a score from 1-5. If you receive a low score of 1 you will not get paid. The score you receive is important so you want to make sure to do what you are told and give good feedback.
How Much Can You Make?
The pay is pretty good for the amount of time that you put in. You will be able to make $10 for a 20 minute testing review. They will also have shorter tests available at times that only require 5 minutes or so of work. These will pay less, usually around $3.
The money is good but there is a problem that I will get to next.
Complaints
Lack of Tests
The overall lack of available tests is by far the main complaint I have come across. Sure the pay is great for the time you put in but whats the point if you are only getting a couple of tests each month, which based on many user reviews I've read seems to be about the most you can hope for.
Bad Ratings
Some people complain that they have done very good reviews and received horrible ratings from the customers, which effects their pay. Sometimes you just can't make people happy and I'm sure this does happen from time to time. However, its not something I would worry about too much. I found several complaints about this on SiteJabber.
Getting Screened Out
Some users claim that it is darn near impossible to pass the screener survey before the test. There have been many more than one complaint about being screened out of just about every test you attempt.
Conclusion on UserTesting – Good Opportunity?
UserTesting is a legit site. Despite the fair amount of negative reviews out there I stand by this statement. Many of the complaints are just about the nature of the job. But the reality is that this is a legitimate website that provides a legitimate service and you really can make money.
The money is good when you actually get tests but this opportunity is not something you can count on for money. It should be looked at as a way to earn some extra money every once in a while. If this is not what you are looking for then this site is not for you.
If you are looking to make a steady online income then I suggest taking a look at how I make money online. I make a living working for myself online and enjoy what I do.  You can learn more about what I do and how you can do the same here.
Comments or questions? Leave them below in the comment section and I'll get back to you ?