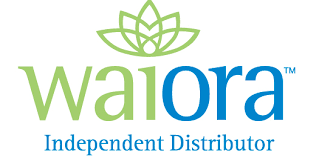 Waiora has got a lot of attention over the years, much for bad products and false claims. But over the more recent years they seem to have cleaned up their act and the business opportunity that they offer is something that I see many people are looking into. But is this business opportunity actually any good? Or is Waiora a scam that is going to have you running around like a chicken with your head cut off for little pay?
I decided to write this review to share with you some insight I have on this business opportunity. You likely aren't going to get the whole truth if you talk to someone that is in the company but you will get it from me. I'll be going over how this business works, how you make money, the downside to it all and more.
Waiora Overview
Waiora is a company that sells anti-aging products. They have took a lot of heat over the years and have even been forced to cough up $12 million in a lawsuit back in 2013 for faulty products. But as I said, it seems that they are doing better recently.
The business opportunity that they offer comes from them being a direct sales mlm company. Basically what this means is that anyone can buy into this business and make money both selling their products as an independent distributor and by recruiting other distributors into the business.
How You Will Make Money
As a distributor for Waiora you will be able to earn money in 2 main ways: from selling products yourself and from recruiting in other distributors who will be selling products.
Personal Sales
There are two ways that you can make personal sales. You can refer people to buy Waiora products on your own personal Waiora website that you will be given and you can sell products in-person directly to customers.
When you sell directly you will first have to buy the products from Waiora, which you can do at a 30% discount. Then you will turn around and sell them at regular price, thus earning 30%.
Recruitment
Recruitment really needs to be a focus for you if you want to make good money here. The compensation plan that is in place really favors this.
The big money maker from recruitment is going to come from the Team Commissions. They have a massive pyramid-like mlm structure in place here and you can earn down to 15 levels if you are able to move up the ranks…
The people that you personally recruit in will make up your level 1, the people that they recruit in make up your level 2, the people that they recruit in make up your level 3, and so on.
You can see a screenshot of the Team Commissions chart below…

And you may be wondering…. Well how do you move up the ranks?? The answer to this is recruitment. Basically what you need to do is recruit more people in and increase the amount of team sales volume that you and your downline are making.
The Big Conundrum
It may sound amazing that you can earn off of people 15 levels down but it actually isn't all that awesome… at least for most people.
The problem here is that with a mlm compensation plan like this most people are set up to fail. A comp plan like this rewards those at the top and takes away from those at the bottom. There is a lot of potential to earn a lot of money here but the reality is and will always be that there are much more people at the bottom struggling than at the top reaping all the rewards.
I see this all the time. I just reviewed two other mlm's, Talk Fusion & Vollara, and its the same with them.
Conclusion on Wairoa – Scam?
Wairoa has definitely been involved in some scam activity in the past, at least when it comes to their products being complete shams. But as for now, I don't really see them as a scam. They must have learned from their lesson because  their products seem to be ok, although I don't think they are the anti-aging miracles that people claim they are.
As for the business opportunity that Wairoa offers, it has a heck of a lot of potential but the bottom line here is that most people fail in mlm's like this. That is just the way they are and that is why I stay away from them.
So if you are thinking about joining just know the reality here and don't get sucked in by the fairy-tale stories about how awesome it is that people in the company might be giving you.
Something else that you might want to look into if you are looking for a work-from-home job is how I make money online. I make a living online and I enjoy what I do. Here is the program that got me started and got me to where I currently am, making $5k + per month.
==> My no. 1 recommended program here
Questions, comments, concerns? Leave them below in the comment section and I'll get back to you soon ?