Wifi Wealth System is a system created by a woman named Angie that claims to be able to provide you with unlimited $80 commissions. But does it really live up to all the hype or is this just a waste of time to get involved in? Is Wifi Wealth System a scam that you should avoid?
In this review I will be going over how the system works. If you went through the videos that Angie put together then you probably have a fairly complete idea of how this works, but there are a few things I will better explain.
Wifi Wealth System Review
When you first start out watching the introduction video for the Wifi Wealth System Angie tells you that she is going to provide you with her exact $400 per day wealth system. She claims that this is a "free done for you" system and that there are "no strings attached"… It is 100% free to you.
Is it really free? The truth is that Yes the system is free, however you will have to pay money to set it up, as you will see.
Now why is she giving away the system for free? This is a question that she does not answer and the answer to it is because she is making money off of you and others that join, which is going to be the same thing that you will be doing as well as everyone also joins.
She tells you that there are not many copies of the system and that you're going to want to sign up ASAP, but this is likely not true because systems like this usually allowing as many people as they possibly can get since this is how they make money.
High Level Overview of The System
The system is free to use but funnels people into other offers. So when you join the system for free you will then be funneled into joining three other programs, some of which you will have to pay money for. Then what you will do is go out and promote this same Wifi Wealth System two other people and when they join for free they will be funneled into these same three offers. When they spend money buying into these offers you will then make money.
So all you will be doing is promoting the final system and it will then be funneling people into these three offers just as you are funneled into. There are quite a bit of funnel systems like this out there. Digital Genius Lab, Freedom Funnel Systems & Funnel X Project are three others that I have reviewed recently.
The 3 Step Funnel
Step 1: Join Ebates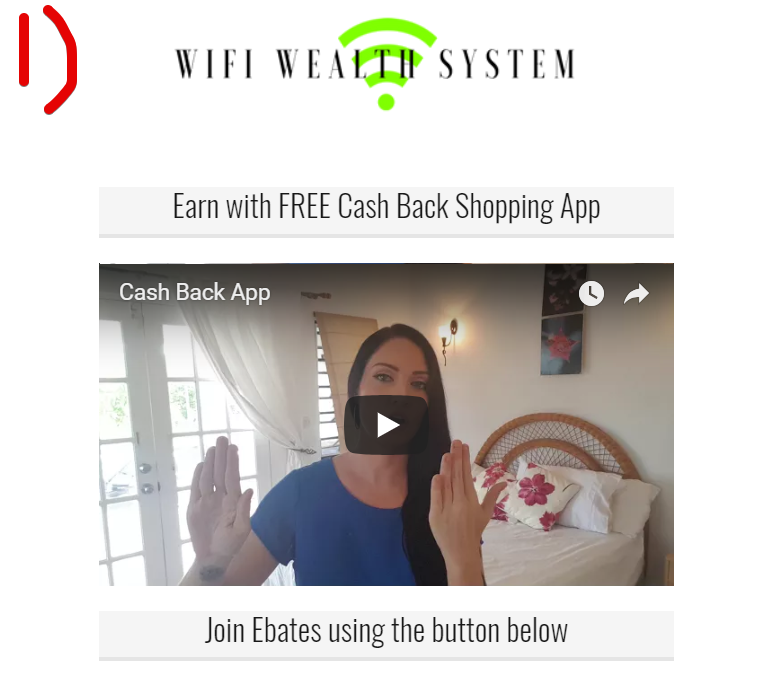 The first step of the final is to join Ebates. This is a cash back app that pays people to shop. There are many apps out there like this, such as Ibotta & DOSH. Basically what they do is get paid for promoting brands and products and pay customers in the form of cash back to shop.
But anyways, that isn't the focus of joining Ebates here. The focus here is that you can earn referral bonuses when you get others to join Ebates as well, which the funnel system will be doing for you when you promote it. You will be able to earn up to $25 per referral once they join and spend money through Ebates.
Now you may be wondering how you will get credit when you promote the funnel system and it then gets people to join these offers. The way you get credit is by entering your referral links into the system. So after you join each offer you will then be able to save your link into the funnel system as you can see year…
Step 2: Join MCA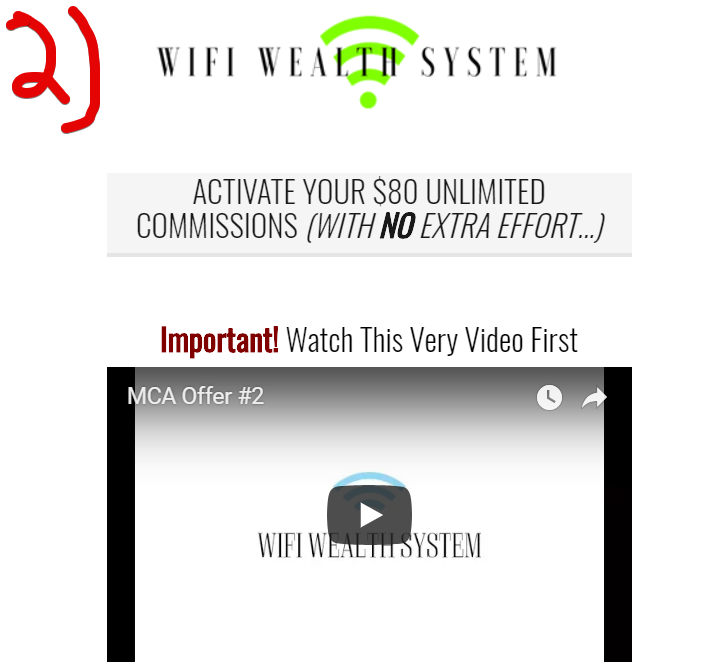 Step two is to join MCA, or Motor Club of America. MCA is mainly a roadside assistance service, similar to AAA, but they also provide other services as well. And of course the part we are interested in here is the lucrative referral program that they have. Sure… Being a member and getting roadside assistance is great, but the reason for joining this offer is because after joining you can then refer others to join and get paid up to $80 in commissions.
Said the same thing happens here as I explained in the first step… You will join and then submit your referral link into the funnel system.
It is very common to see systems like this promoting MCA. Many people joining Motor Club of America are doing so just to be able to promote it and earn commissions rather than joining for the actual services provided.
Step 3: Join Aweber
In the third and final step of this sales funnel is to join Aweber. Now what is Aweber? It is an autoresponder service that allows you to build an email list that you can send automated emails out to. This is one of the most important steps of the funnel.
Before coming across the system you probably remember entering your email into something like this…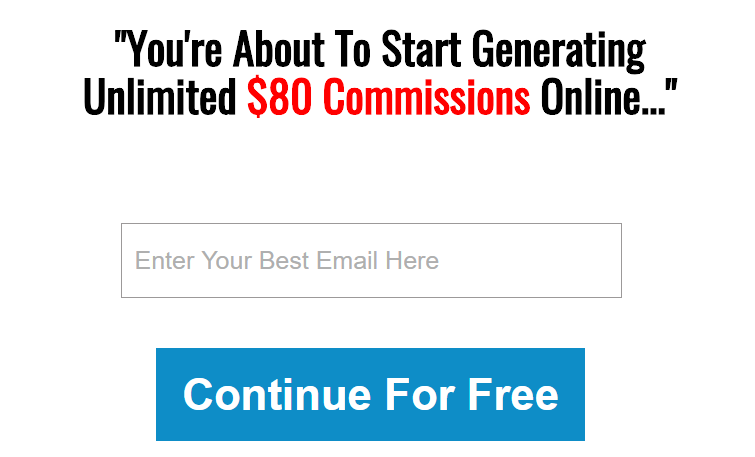 This is where the person promoting the Wifi Wealth System captures people's emails and builds their list. The purpose of this is to be able to contact someone if they choose not to join the system.
Just think about it. If you did not capture someone's email and they don't join the system then there is no way to remain in contact with them. But if you do capture their email you will be able to follow up with them by sending automated emails via an autoresponder like Aweber. Anyone who has been involved in online marketing for a decent amount of time knows how important this is for business.
And besides an autoresponder like this being very important for promoting this funnel system, you will also be able to earn 30% commissions when others join the funnel system through you and purchase Aweber.
How Will You Drive Traffic to The Funnel System?
So pretty much your only job is to drive traffic to the funnel system. The funnel system will do the work of funneling people into the three offers that can potentially make you money. But how do you drive traffic to the funnel system in the first place?
There are about a thousand ways you can go about doing this, Facebook ads, social media marketing, PPC advertising, YouTube, SEO, etc.
What Angie focuses on with the training that is provided is buying traffic through a website called Udimi. On Udimi you can purchase solo ads and drive traffic to your email capture page, which will be followed up by the funnel system. I personally have never used this service but I do know that it is legitimate and that some people have seen very good results with it.
Free Isn't Really Free
Like I said the funnel system is free but if you want to get everything set up correctly you will have to take out your credit card because you will have to join the offers.
Ebates is completely free to join. So you will not have to actually pay any money to make money when people are funneled into this offer. The way you will make money here is you will receive a $10 referral bonus when a person that you have referred makes a purchase of over $25 in the referral period after joining.
With MCA you will have to pay money right away. The cost of the "total service package" and access to the affiliate program is $19.95 per month.
And with Aweber the prices will range a lot. They give a free 30 day trial which is nice when you're just starting out, but after that you will have to pay a minimum of $19 per month. Then as more people get added to your email list you will have to pay more and more, going up to $149 at most, which is something you will more than likely never reach. The good thing about this is that, while you do have to pay more for the more subscribers you have on your list, you should be making plenty of money at these points to be able to cover this cost.
Final Thoughts… Will This System Work?
Can the Wifi Wealth System work? Absolutely it can work, but the real question is whether or not it "will" work. I see systems pop up like this all the time and it usually they did not last all that long, which leads me to believe that they simply do not work all that well. Just think about it for yourself… You are very hesitant to join which led you to doing the extra research and reading my review right now. When you go out and promote this system many of the other people are going to be thinking the same thing and will be hesitant to join.
There probably will be some people making some decent money with this but I would bet the overwhelming majority of people are going to make very little money. But is this a scam? No I wouldn't call it such… although I don't personally care for systems like this that get people to join to make money online and then just get them to promote the same darn system to others in order to make money.