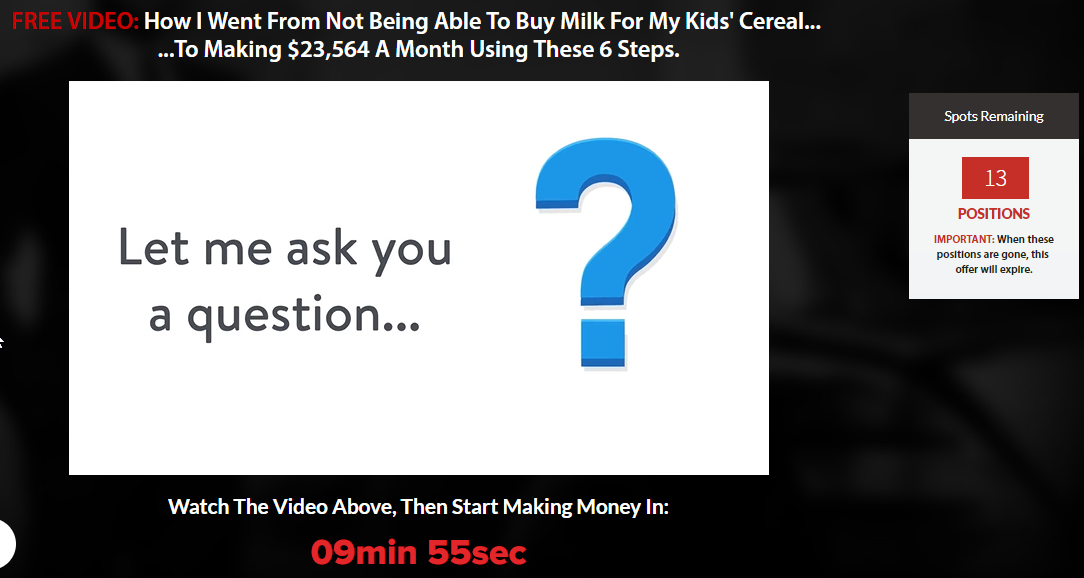 There is a website named copysuccess.me that is promoting a way to make money online that seems quite unbelievable. But is this as good as they claim it is? Or is Copy Success a scam that is just going to leave you with less money then when you started.
I know there is going to be a lot of people complaining after buying into this program so I decided to sit down and write this review. I'll be going over the truth behind Copy Success and believe me when I say you will be glad you read this.
Copy Success Overview
There actually isn't a program or system called Copy Success at all. The website, copysuccess.me, was just set up to promote a program that has been around for a while now. It was set up by an affiliate that is making money by getting others to sign up through him/her. Now there is nothing wrong with making money promoting products/programs. However… this person does so in a very misleading and tricky way that is suckering people into this and it will ultimately lead to a lot of very disappointed and discouraged people.
Don't get me wrong here… you can make money with the program that they are promoting and there are some people that make a heck of a lot of money. But I am very  familiar with this program and I know that it is not even remotely close to being as easy as they make it seem.
What You Are Buying Into
The real program that you are buying into here is called Aspire, which is a program created by the mlm company Digital Altitude. This program is an online marketing program that provides tools, training, and other resources for online business.
The price starts out as low as $1 for a 2 week trial but after that it will jump up to $37 per month for their Aspire Walker membership. And if you want to make good money with this you are probably going to spend much more money than just this amount.
You see, Aspire is basically one of those "buy this program and you can make a lot of money promoting this program"  type of deals. While it is possible to apply the tools and training that you are provided with to any online business… they will push you to go out and promote Aspire to others.
They will provide you with pre-made landing pages & sales pages, websites, and training that is to promote Aspire. So this is the direction that most people go when they buy into it. And if you do go this route it is going to end up being a lot more expensive than you think.
The Real Price Here
When you buy Aspire products and memberships you get the "licensing rights" to them, which means you can then go out and promote them and make money doing so. If you do not personally own the products you won't make a dime off of them. This is where people get stuck… because of course you want to make money selling the higher priced products. So you will probably end up spending a lot more than you think you will because you are pretty much forced to do so.
As I said the Aspire Walker membership is $37/mo. This is the cheapest one and these memberships go up to $127/mo. You will also be inclined to purchase the more expensive membership because it will give you more access to the compensation plan where you can make more money.
And besides the memberships Aspire also has products that cost in the thousands of dollars range. Overall this program is very pricey and is what you call a "high ticket" program because it costs a fortune and you can make big commissions.
Conclusion on Copy Success – Scam but not a Scam
The Copy Success website itself is definitely a scam. It misleads people a lot on the real opportunity here and that is not something I am ok with. But the real program here, Aspire, is not a scam. However, I do find it somewhat unethical how they indirectly force you into buying upsells as well as promoting the same program to others.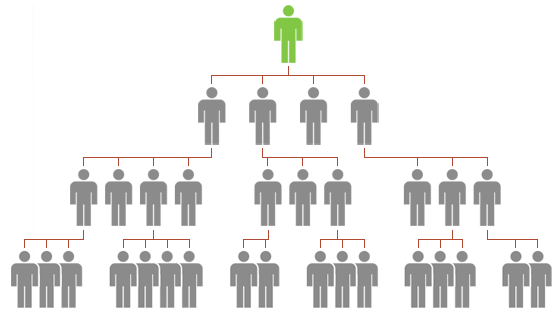 Overall Aspire is not a program I would recommend, especially to beginners. It is just too costly and too difficult to make money with for those with no experience. One of the problems with it is that it is a mlm business opportunity where members make money off of recruiting in new members, and the members that they recruit in, etc. This mlm goes 3 tiers deep.
Making money off of recruitment may sound awesome but this just makes it a lot harder to actually make money. This pyramid-like mlm compensation structure just makes it so that those at the top reap most of the rewards while those at the bottom struggle, which is most people.
If you are looking for a more legitimate way to make money online then I would suggest reading about my no. 1 recommended program here. I started with this program back in 2015 and am still a member to this day. Its also notable that I am making a living online now and this can pretty much all be attributed to what this program has taught me.
==> My No. 1 Recommended Program Here
Questions, comments, concerns? Leave them below in the comment section below and I'll get back to you soon ?