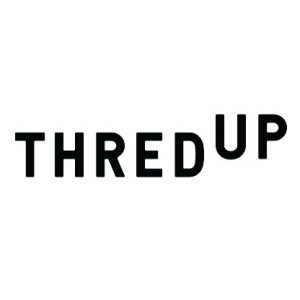 If you are wondering if Thredup is a scam then you are in the right place. As someone who loves the idea of making a little extra money any chance I can get, I looked into this opportunity to see if its worthwhile or just a waste of time. There are a couple of reasons why some people call it a scam and I'll be going over these in more detail.
Overall, this place is not a scam, but there are some things that you should know before you try to make money with your old clothing. In this short review I'll be going over exactly this.
Thredup Overview
I'm guessing you already know exactly what Thredup is and how it all works. But in case you don't here is a short overview for you.
Thredup is said to be the largest online thrift store there is. And if you know how your traditional thrift store works then you pretty much already know how this works.
They accept both women's clothing and kid's clothing. Anyone can send in their old clothing and get paid for it potentially. Once you send it in it will be evaluated and you will either be paid upfront or you will be paid when the item sells, which I will go over more soon.
The Process
Ok, so you first have to order a Thredup bag that you will put your clothing in. This is free to order but they will deduct the cost from the money they give you for the clothes you send in.
You will then simply fill this bag with clothing and send it on in. After that they will have to evaluate the clothes and pay you what they think they are worth. On their website they tell you that this takes an average of 21 days, but I know that at certain times in the year they have more demand and this will take longer.
Based on what your clothes are like they will pay you in one of two ways….1) Upfront, or 2) Consignment. If the clothes you send are in-trend and in-season then they may choose to pay you upfront for them, just as a normal thrift shop would. But if your clothes are out of season and are expected to take a while to sell then they are going to pay you only after they actually sell, which is consignment.
The thing is though… they will only list your clothing on their site for 84 days when if they don't pay you upfront. And if it doesn't sell then that's just too bad. You can then choose to have the clothing shipped back to you but if you want that to happen you would have to purchase what they call "return insurance", which is just an extra fee so that they actually return the clothing that doesn't sell or that they don't accept.
Why People Call This Place a Scam
Low Payouts
The main reason that people are calling Thredup a scam is because of the low payouts. If you are looking to make decent money at all with your old clothing then this isn't the place for you. It is not unusual to fill an entire bag and send it in only to make a dollar or two.
Most clothing items that you send in will make you pocket change.
Acceptance
On their site they tell you that they only accept about 40% of the clothes they are sent. They have high standards and the clothes must be in excellent condition with no defects. Many people's clothes don't pass and they get upset and call it a scam because of this.
Returns
If your clothes aren't accepted and you want them back you will have to pay for the "return insurance" as I mentioned already. This is a pain because they don't accept most of the things they get and it can end up costing you when you were trying to make money in the first place.
This is something that angers people about Thredup.
So Is Thredup a Scam?
I really don't consider Thredup to be a scam. Its just that they aren't that great of an opportunity either. The main problem is just that you will barely make anything for what you send in. You just can't expect to make much at all here.
You are pretty much better off just dropping your clothes off in one of those big donation metal bins for free than sending them in to Thredup.
You could also sell the clothing yourself on sites like Poshmark and Tradesy. That is a better option but the problem here is that you will have to go through the hassle of actually selling the items, whereas Thredup does all the work for you.
Anyway, that is my review and I hope you enjoyed it. Thredup is not a scam… they just aren't anything great either when it comes to making you some extra money.
If you have any questions don't hesitate to leave them below in the comment section. I'll get back to you soon 🙂