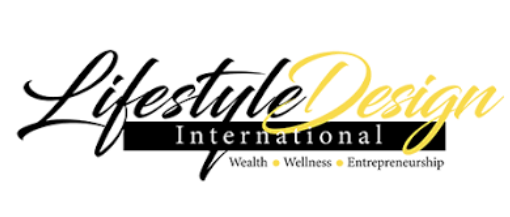 Lifestyle Design International is an online business opportunity that can supposedly help you achieve the "freedom lifestyle" that just about every one wants to have. But is this really true? We have all heard this type of thing a thousand times and it seems to be false more times than true.
In this review I'll be talking what Lifestyle Design International actually is and what you will get with it. If you are thinking about buying into this you will want to read over this first.
Lifestyle Design International Review
Lifestyle Design International, as I said, is an online business opportunity. It was created by Jeff Lerner, Andrew Cass, and Aaron Rashkin, who all have been around for a while in the "make money online" industry and are successful in their own rights.
Lifestyle Design International provides tools & training for online business creation. They also are big into live events and motivational type seminars/training.
The Products
There are 4 products that they currently have in the lineup. These include…
Freedom Experience
This is a 3 day live seminar type of deal that they have throughout the world. It is filled with masters of the industry speaking and brings in guest speakers from different industries dealing with online marketing.
From what I can tell this is more of a motivational type deal and really is just to open peoples minds to the idea of making money online. It doesn't dive down into any real detail with training or anything like that.
Excel Mastermind
If you buy this product you will get a lot more. You will get direct access to communicate with the leaders of LDI. You will also get access to special events where you will get closer and more direct help from the leaders.
Here you will learn more about what tactics actually work in online business, such as traffic generation and how to go about it. And you will be kept up-to-date with the ever changing online world by getting what they call "roundtable calls".
Elevate Marketing System
With this product you will get a pre-made sales funnel that is proven to convert well. You will also receive help with traffic generation that of course is needed for the sales funnel to be worth it.
Transcend Publishing Partner
This is their upper echelon product. You will actually get to go to a private workshop at the LDI headquarters where you will learn the real secrets of the industry. There you will have help creating your own product that will be featured on the LDI market place.
What You Should Know
Basically LDI is a program that you can buy into to make money online and you will end up making money online by selling the same program to other people.
The training, pre-made sales funnels and all of this seem to be focused on getting members to promote LDI.
This program reminds me very much of MOBE & Aspire. It has the same basic design, provides the same sort of training, and is extremely expensive.
The Cost
I'm not sure how much the LDI products cost but I can pretty much guarantee you that the more expensive ones are $10,000 +. This is what you call a high ticket system where the products are extremely expensive but you can make big commissions when you sell them.
If anyone knows the cost here I would appreciate it if you post it in the comment section below.
Conclusion on Lifestyle Design International
There is still a lot more to come with Lifestyle Design International. This program still isn't fully out yet and there is a lot of information that is unknown to me. As more comes out I plan on updating this review.
But as for now, this place doesn't seem like anything special. They seem to be doing the same thing as MOBE, Aspire, and many others. Its just a high ticket online marketing program that gets members to promote the same darn program to other people. While some people will probably make good money with this, it is not what I would recommend, especially for beginners.
When it comes to making money online there are a lot more scams and programs that I do not trust out there than legit opportunities that I can recommend. However…. gun to my head, what is the best program out there? This is it. I have been a member since 2015 and it took me from nothing at all to making a living online.
Questions or comments? Leave them below and I'll get back to you 🙂