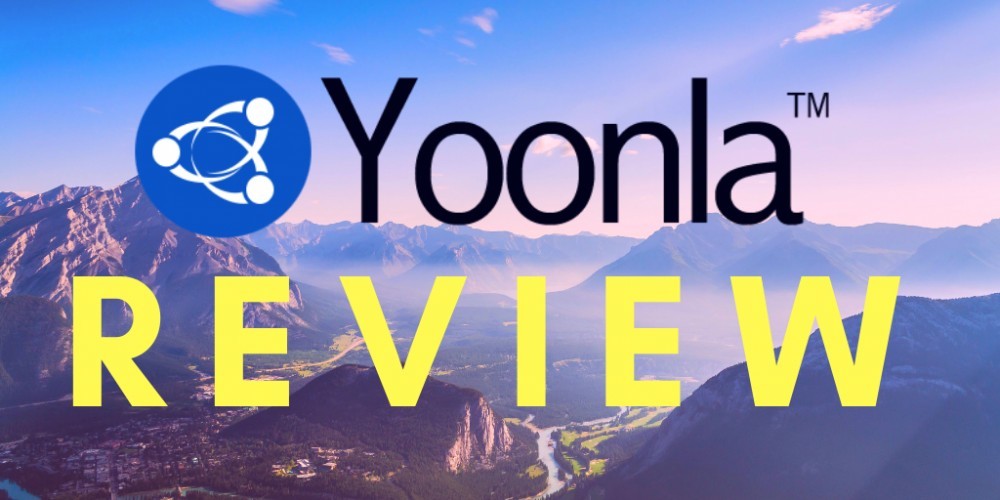 Yoonla is promoted as an easy and mostly "done for you" way to make money online, but is it really? Can Yoonla really help you build the "ultimate digital lifestyle"? Or is this all just a bunch of hype… Is Yoonla a scam that you should be avoiding at all costs?
Now I know some members are probably going to be upset that I am even asking the question of whether or not it is a scam, but this is definitely something that needs to be addressed. While I don't consider it to be an outright scam, I do think that it is somewhat of a shady business operation which I will be addressing in this Yoonla review.
In this review I will be going over hopefully everything you need to know. The purpose of this is to give you a better picture of what exactly Yoonla is before deciding to either join or avoid it. And by the way, I am not a member of Yoonla so I am not promoting it… Which means this review is going to be a lot more unbiased than most.
[thrive_text_block color="light" headline="Quick Navigation"]
This review is detailed and rather long so here is a quick navigation menu if you want to jump to a certain part 🙂
[/thrive_text_block]
---
What Is Yoonla?
So first off… What the heck is Yoonla?
Yoonla it is basically an online marketing program that provides you with training so that you can set up a sales funnel system to go out and promote Yoonla to other people.
it is possible to make money promoting other products, but the problem is that unless you have experience in online marketing,this might be out of the question, which is why I think Wealthy Affiliate is a much better choice. They focus just isn't on this… It is centered around promoting the program.
The program was founded in 2016 by Reno Van Boven, who is a guy from New Zealand. Since 2016 as one through a number of changes and is still evolving quite a lot. So if you read older reviews, they might be describing a system that is a lot different from what it is today.
In a Nutshell
As I said, this program is focused around being able to make money by promoting the program to other people. It is the sort of thing you buy into to make money online and then try to make money online by promoting it to other people.
You are able to join as a free member, but in order to make money you pretty much are going to have to take out your wallet. Throughout the training you will be guided through steps to set up a sales funnel for the Yoonla program, which you will then go out and promote… Getting others to join in making money when they do so as a free member and when they upgrade.
Pyramid Scheme?
When it comes to recruitment focused programs like this I know a lot of people to around the term pyramid scheme rather loosely. But is this a pyramid scheme…?
Well… It is starting to look more like one. Recently they started implementing a compensation structure in which they now have 2 tiers. What this means is that not only can you make money by recruiting in new members, but you also can make money by the members that your recruits recruit in.
That said… No this is not a pyramid scheme… It is simply a program that focuses largely on getting members to recruit others in and has a 2-tiered affiliate program in place.
---
Different Memberships
Within Yoonla there are two different memberships, each of which I will discuss below…
Starter Membership
The Starter Membership is the free one… This is where people first to join at. With the free membership you get step-by-step training, although not very much of it, and it is mostly geared towards getting you to upgrade to the Elite Membership.
One thing that you definitely need to know is that, although this membership is free, there are additional costs and you will have to take out your wallet in order to follow along with the system.
Three additional costs, although only two of them are completely necessary, include:
Getresponse – This is in autoresponder service, similar to Aweber, and it is necessary if you want to move forward that you pay for it, the cheapest option being $15 per month.
I'll get more into this all in a bit, but basically in autoresponder allows you to collect leads and then follow up with them via automated emails. This sort of thing is a big deal to any type of online business.
Yahoo Small Business – You referred to purchase a domain and website hosting with Yahoo Small Business. Of course this is something you definitely need in order to host your landing page, which will be used to promote Yoonla, and this will cost you around $70 per year.
LeadPages – This it is a service that is recommended where you can create really nice looking landing pages, which will be used to capture leads. However, it is expensive and optional. The Pro option is recommended in this costs $48 per month, paid yearly which is $576.
Elite Membership
With the Elite Membership you get access to the advanced training, marketing materials, and also to the private FB group where you can communicate with others.
In order to become an Elite member you must purchase the Getresponse autoresponder service as well as the Yahoo Small Business website hosting service. And you must do so through the provided links in the training, which are affiliate links that Yoonla makes money off of you with.
So this is going to cost you about $85 per month minimum. There is also talk about the Elite membership costing as much as $297, but I am not sure if this is actually going to take effect or not. The program is constantly evolving and changing, so maybe in the future… But not right now.
The point of upgrading to the Elite membership is not just the fact that it provides more in-depth training, but also the fact that it allows you to make more money with the CPA affiliate program, which I will go over shortly.
---
A Look at The Training
As I mentioned in the beginning, Yoonla has different phases. Right now it is in the Yoonla "Evolve" phase. With each new phase there comes updated training and usually some changes to the affiliate program.
If you join right now, during the Evolve phase, there are seven steps that are included in the free members training. This is what you will see inside your dashboard…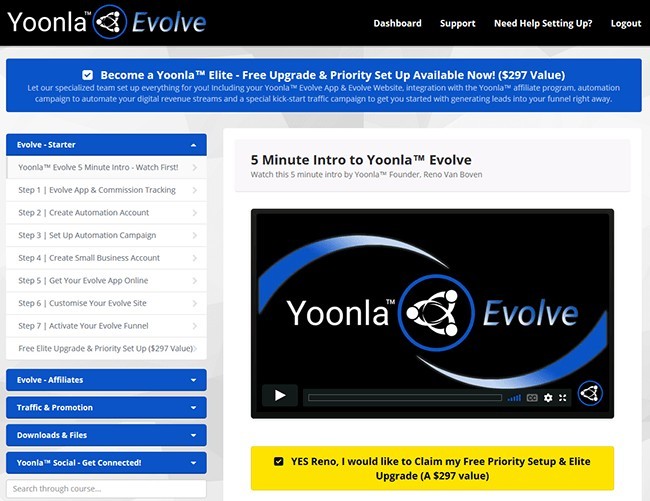 The steps are as follows:
1) Evolve App and Commission Tracking
The first step is to download the "Evolve App", which is just a zip file. At this point you probably have no idea what the heck is going on. All you know is that you are downloading some file because the training tells you to do so.
This file that you are told to download is used to create your landing page, or "squeeze page" in one of the following steps.
2) Create Automation Account
This step is all about signing up for a Getresponse account, which is the autoresponder that I discussed. This will cost you a minimum of $15 per month and with this monthly plan you will be able to have a list of up to 1000 subscribers.
Autoresponders are very important when it comes to online business. These allow you to collect leads and then follow up with them by automatically sending out prewritten sequences of emails, which makes things a heck of a lot easier.

3) Set Up Automation Campaign
In this step you will be instructed on setting up your Getresponse account and will also be provided with a prewritten welcome email to get your follow-up series started.
4) Create Small Business Account
Now it is time to create a web hosting account with Yahoo Small Business.
There are several different hosting plans available, but you are told not to purchase the "basic plan". The reason for this is because with the basic plan you can't use FTP, which you will have to do in the next step.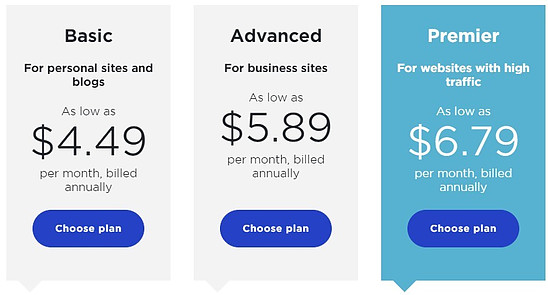 5) Get Your Evolve App Online
Now you have your website ready and it is time to upload that zip file that you downloaded in the first step, which is your premade landing page. To do this you will need to use  FTP, which I am not going to get into, but basically it is a way to upload large files to your website that can be uploaded by normal means.
6) Customize Your Evolve Site 
Now that your landing page has been uploaded to your website, you will be instructed to make some small changes in order to make it somewhat unique.
7) Activate Affiliate and Elite Upgrade
And the last step is to simply make sure that you have completed all of the steps and then you will be able to activate your affiliate sales funnel.
In addition to these core seven steps that you are taking through, there is also some free training on promoting Yoonla via Facebook, YouTube, and Instagram.
Making Sense of This All
Okay… So this might all be a bit confusing but I will try to summarize it best I can.
The file that you have to download is your premade landing page for promoting Yoonla that you will be uploading to your website. Of course every website needs hosting, Ian you are instructed to purchase website hosting through Yahoo Small Business, which you have to do if you want to become an Elite member.
Once you upload the premade landing page to your website, this is where the Getresponse autoresponder comes into play. You will be promoting Yoonla via your premade landing page and when people come to that page they will enter their email, which will then be sent to your autoresponder. In with your autoresponder service you will have a series of follow-up messages in place in case they do not sign up for Yoonla the first time around.
I Hope this makes a little more sense now.
---
The Compensation Plan
Okay… So obviously the training provided at Yoonla is largely focused around, will pretty much entirely focused around, getting people to go out and promote the program to other people. But how much money can you actually make doing this?
Well… As I stated in the beginning, this place has what you could call a CPA affiliate program.
The CPA Part of It
CPA stands for "cost per action" and this is when you get paid when your referrals complete a specified action. The action that you get paid for could be to watch a video, and earn some contest, sign up for some free trial, and so on.
The action that you are getting paid for here is when you get referrals to sign up for a free account. There is a lot of contrasting information out there, but it seems that you can get paid and anywhere from $2 – $5 when you refer someone that creates a free account.
The amount that you get paid depends on the country of the person you are referring. If you refer people from countries such as the US, UK, Australia, Canada, New Zealand, and maybe some others… You will earn more than when you refer people from countries such as India, Brazil, Mexico, etc. The reason is because people from the latter countries don't convert as well.
The Affiliate Part
When someone that you refer upgrades to an Elite membership, you can earn $40 commissions. In addition, you can also earn $35 commissions on the 2nd tier upgrades, which are the upgrades of members that your referrals recruited in. These commissions have been increased since the previous phase of Yoonla.
Now you might be wondering how this affiliate stuff works, and I will briefly explain it: when someone clicks on your affiliate link, they get directed to the Yoonla websit where their IP address is logged and a "cookie" is placed in their browser. The Yoonla system then recognizes this person as someone that you referred so that you get credit for it. Even if this person leaves and comes back in six months, you will still get credit.
Getting Paid
In order to get paid you must first refer at least two customers and you will get paid on the 1st and the 15th of each month. There used to be a $100 minimum requirement before you could get paid, but it seems that they did away with this.
---
What I Like & What I Don't Like
What I Like
Clear Step by Step Training
The training that is laid out is very clear. There is no question what you should be doing next. It is laid out in a step-by-step manner and there is no reason why anyone should get lost.
Not Misleadingly Promoted
One thing that I noticed is that Yoonla is usually promoted in a reasonable way. It is not promoted as some "super easy way to make $500 per day online" like you see with many different online marketing programs out there, such as Fast Income Generator for example (scam).
The reason for this seems to be because they have a strict code of conduct. If you go out and promote this in a misleading way, they will shut your account down. This is definitely nice to see
Both CPA & Affiliate Marketing Earnings
The fact that the compensation plan pays out a mixture of CPA and affiliate marketing earnings is nice. Although you don't earn nearly as much when someone just signs up for a free account, which would be the CPA part of it all, it is still nice because this is much easier to get someone to do.
What I Don't Like
Promoting The System Is the Only Way
I really… really don't like how this system is pretty much completely focused on getting members to go out and promote the system. There are so many different "make money online" programs out there that do the same thing. They provide people with a way to make money that also helps them make more money… Which seems to be what it is all about.
Too Much Is "Done For You"
Having all this "done for you" stuff may sound awesome. I mean who wouldn't want a premade landing page that you can use to promote the system? Who wouldn't want everything to be this easy?
Well… It does make it easy for newbies to get started, but it only hurts you in the long run. All you know how to do is promote Yoonla with this system… That is it for the most part. I mean you could throw in a few other products in your autoresponder follow-up series, but there isn't really any focus on this in the training and you probably won't see very good results.
With this system your pretty much 100% reliant on the system. You gain a little bit of knowledge and skills, but you will be far from an independent online marketer and this is a problem, especially since systems like this don't seem to last very long.
---
Should You Be Worried About This Program Being Shut Down?
I know there are some people out there that are afraid to get involved with systems like this because they feel that they might end up getting shut down after they have already dedicated a bunch of time and spent money trying to make it all work.
Could Yoonla get shut down in the future? Well… It is possible.
Lately we have seen other somewhat similar programs that have been shut down by the FTC here in the United States. This includes Digital Altitude's Aspire program the end the infamous MOBE program.
Now both of these programs are a good bit different from Yoonla, because they are what you call "high-ticket" programs which include upsells that cost thousands of dollars, but they are similar in the way that they all focus on getting members to go out and promote the same system to other people as a means to make money online.
MOBE is the more similar out of the two because it also had a 2-tiered affiliate commission structure in place. MOBE was shut down for being a fraudulent business mostly due to luring in newcomers without giving them a clear picture of what they would be getting involved with, such as not clearly explaining the real cost of the program.
Yoonla it is somewhat similar in this respect, you don't really know that you're going to have to purchase the autoresponder and website hosting. It is not until you are already going to the training that you find this out. That said… The products pushed on you here are not as expensive as those of MOBE and they don't have the extremely over inflated prices that MOBE's products had.
It it is a bit sketchy though for the "make money online" program like this to be pretty much solely focused on getting members to promote the system to make money online. So it will be interesting to see what happens with this program in the future.
---
Member Complaints
Believe it or not, I really didn't find all that many complaints about this place online, which I was surprised about. However this could be due to the fact that members are not charged massive amounts of money, so if they do end up failing and quitting they are not as upset.
But anyways… Some of the complaints I have found include the following…
Not Getting Credit
There have been several complaints I came across about people not getting approved to receive the amount of earnings that they earned. It seems that these people are getting credit because they have violated those or something of this nature, but it is unclear.
Unclear Violations
The people that are complaining about not getting credit claim that they don't even know why they didn't get credit. They're not offered an explanation as to what they did wrong and this seems to be due to poor support…
Poor Support
This is probably one of the most common complaints I came across. The support that Yoonla features a bunch of people that don't really know what they are doing, according to what others have said.
Losing Money
And of course there are some complaints from people who have lost money in this program. They follow the training… But the recommended services… And claim to have did everything right but still did not make any money, or did not recoup their investment.
This is a complaint worth mentioning, because it shows you that this is not as easy as you may think, but this is something you will also find with any "make money online" program out there. People are going to fail… There are always going to be people failing no matter how good the training is.
---
Final Thoughts – Recommended or Not?
While I don't consider Yoonla to be a scam, this is not something that I am going to recommend. The two main reasons I don't recommend it are….1) the entire system is focused around getting you to promote the system, which just makes Reno a bunch more money, and 2) you don't really learn all that much it… Your pretty much stuck with promoting the system as your only way to make money.
Overall I don't think the system is all that great in think there are matched better options out there. There are some testimonials from people who have supposedly made good money with Yoonla, but they really aren't all that many considering this place claims to have had over 1.5 million people join, most of which probably ended up quitting early on or just failed to ever become successful.
What I Suggest (for beginners)
Affiliate marketing is a great way for beginners to get started making money online, which is why most online marketers get started doing such. The reason affiliate marketing is so great is because you don't have to worry about coming up with your own product or anything like that… You simply promote other people's products and earn commissions doing so.
As you know, it Yoonla does have their affiliate marketing program, but the problem is that this is only for promoting Yoonla, which is all that you will know how to do. There are tons of products out there you can promote to make money with and Yoonla fails to teach this.
My number one suggestion, by far, if you are looking to get started in affiliate marketing would be the Wealthy Affiliate training program. This is actually the same program that I got started with back in 2015 when I first started looking for ways to make money online. And I know from experience that it works, because… Well… I make a living doing this stuff now.
Wealthy Affiliate training program is much more robust and provides step-by-step training on all aspects of online business, so that you can create your own sustainable online business you not be completely dependent on some single system for making money.
If you have any comments or questions than just leave them down below in the comment section and I'll get back to you soon 🙂 I hope you enjoyed this review and found at least somewhat helpful. If you have been a member, or still are a member, of Yoonla and have anything you would like me to add to this review then I would really appreciate hearing about that below as well.